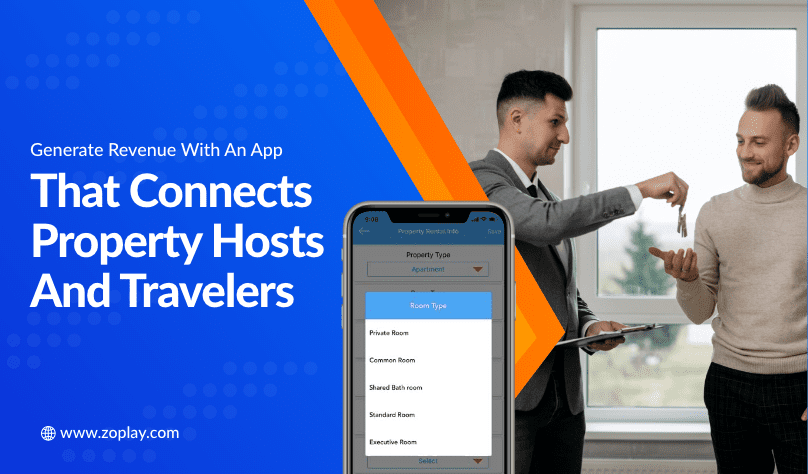 Generate Revenue With An App That Connects Property Hosts And Travelers
Generate Revenue With An App That Connects Property Hosts And Travelers
As a vacation rental company, you drive revenue to your business by offering travelers a broad range of rental spaces they can book. If you don't have an app, you're most likely relying on long phone calls and e-mails to communicate and confirm bookings. It is a cumbersome process, not only for you but also for the property hosts and travelers. A lot of information exchange happens, and that can stifle the speed of bookings.
With advancements in technology, you can leverage a smartphone application to improve the revenue your business generates. A mobile software application seamlessly connects property hosts and travelers together on a dedicated platform. Moreover, it also helps automate several functions.
If you're looking to generate more revenue in your vacation rental business, then you need to make it easier for property hosts and travelers to connect. And you can achieve that by deploying a vacation rental smartphone app. Let's discuss that in detail.
Challenges property owners and travelers face
Property owners and travelers have two different objectives. That said, they meet together at a center point. Property owners want to list their rental spaces on a reliable platform, where it is easy to attract customers and earn a profit. And travelers want to find a broad range of homestays and vacation rentals in a single location. While these are the ideal goals of both parties, there are several challenges that slow achieving them.
Property owners may find it hard to find direct vacation rental bookings during off-seasons. And similarly, guests looking for places to rent may find it time-consuming to find a property that suits their requirements. You can put all of these hassles to rest and boost your profits by deploying a smartphone app – especially an Airbnb-like app.
How an app closes the gap between property hosts and travelers?
Now let's talk about how a vacation rental app brings hosts and travelers together. The more seamlessly they connect, the higher revenue your rental business can generate. And that is most convenient when they use an app like Airbnb.
You can quickly and cost-effectively deploy an Airbnb-like app into the market using an Airbnb clone. It comes pre-loaded with world-class features, an intuitive user interface, and complete customizability. By purchasing one, here are the following features in the app that closes the gap between hosts and travelers:
For Hosts
1. Easy property registration
Hosts will be able to register and list their properties on the app seamlessly. It only takes a few steps of verification. On getting approved, their property will go live on the app. That means it is ready for travelers viewing. And if guests like specific rentals, they can proceed to book them.
2. Mention details
Hosts who are transparent about their properties and what they offer appear most credible. And the app allows property owners to do this. Property owners can mention comprehensive details about their space like what amenities it offers, the property's rules, and more. They can also upload multiple pictures of their vacation spaces. It helps customers make an informed choice when they make a booking.
3. Track earnings
In addition to listing properties on the app, hosts can also track all their earnings on the software. A comprehensive dashboard allows property owners to see details like:
Their total earnings

Traveler demographics

How much revenue they made during a specific time range and more
For travelers
1. Browse catalog
With an app, travelers don't have to spend too much time individually searching vacation rentals. The software will display all the properties that owners list. Besides browsing through the catalog on the app, travelers can also use search filters to narrow property listings. Filters allow them to sort by price, location, keyword, and more.
2. Use discounts
For boosting engagement from travelers, Airbnb clone apps let you create discounts. It further helps bring travelers and hosts closer. You can create various discount types and other promotional campaigns effortlessly. Properties that offer concessions will enjoy higher bookings.
3. Communicate
Travelers who want to clarify doubts with property owners can do so within the app itself. The in-app chat feature built into Airbnb clones allows owners and guests to communicate via texts. This feature goes a long way in winning customer confidence and driving them to make successful bookings.
4. Make seamless payments
Airbnb clone apps give your customers the freedom to pay in any mode they want. That includes cash, debit/credit card, cheque, and mobile wallet payments. The app also allows customers to save their payment details and preferences, making it easy to book rentals in the future.
With these features, your vacation rental business will become busier than ever. At this point, you may be wondering how all of this generates revenue. The answer to that is by levying a small commission fee for every successful booking. That is how an app connects property hosts and travelers, and at the same time, improves your profit margins.
Conclusion
Are you looking for a world-class Airbnb clone? Then get Renters. It is reliable, cloud-enabled, fast-performing, and secure. The software is easy to customize and deploy in the market. The award-winning features in the app simplify property hosting for owners and rental booking for travelers. Get full support even after launching your app. Take your vacation rental business to the next level. Get in touch with us to know more.