How to Create a Video Sharing App like Tiktok?
How TikTok Became A Big Success?
Social media has been one of the biggest platforms for brands to market on the Internet. TikTok is reaching over half the people on the planet. It has an unparalleled reach.
Every brand has a sizable investment of both time and money into some social media platform. But what is the most popular social media platform of all time?
This excellence has to go to TikTok. It is because it surpasses all the other social media platforms when it comes to app downloads. Apps like YouTube, Instagram, Facebook, and Snapchat trail behind TikTok.
For an app that came much later than all the above, this is an important achievement.
So how was it able to achieve this level of popularity and success? & How can you make the same with a TikTok clone application?
Let's see.
TikTok's Incredible Journey to Popularity
TikTok started as just another video app on mobile named Douyin created by ByteDance. It was only available in China but became popular for its 3 – 60 second long videos. It grew in popularity worldwide when ByteDance acquired Musical.ly as part of its strategy. This move gave the company access to Musically's audience as well as its audio features.
It has catapulted TikTok into fame. It is now the only app to grow to 1 billion in less than four years. It rivals other older social media platforms and has about 500 million active monthly users.
Initially, they aimed at the younger audience. Then, people of all ages have started using it as a creative platform. People use it for different genres and varied interests. And this has ensured the TikTok user base keeps growing.
Here are a few reasons why TikTok was able to achieve novel success with its business model.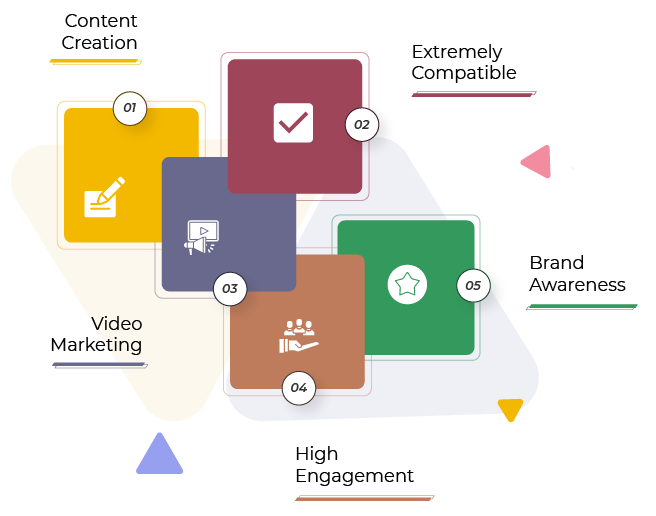 Content Creation
For the users, TikTok has been one of the best social media platforms to create content. The reason is that TikTok has more than millions of users. It means that good content can get a very high number of views and comments. On average, people viewed more than 1 billion videos every day last year.
Another reason is that the TikTok app serves content creators with an intuitive. Users can fully explore their creative side. They can do it with several filters and music options on the app.
There is also a variety of genres of content on TikTok – it is not restrictive by any means. You will find people creating funny videos, vlogs, lip syncs, and video responses. The TikTok app gives users a good amount of creative space to work. You can be more creative compared to existing social media platforms.
Video Marketing
Video marketing is one of the quickest growing forms of content today. Brands are focusing more on video and less on text and imagery. And because TikTok is a platform that focuses completely on video, it has a huge advantage.
TikTok appeals to video marketing not just because it has video, but because of its high energy user base. There is a lot of interaction between them, and because it aims at a younger audience, a lot of new content as well.
A marketing platform needs to be 'agile.' It should be able to keep up with moving trends quickly. And this is an area where TikTok scores high.
TikTok influencers have millions of followers, and they interact with them regularly. People like Zach King have over 42M followers on their accounts and counting. It makes TikTok one of the most sought after marketing platforms for business.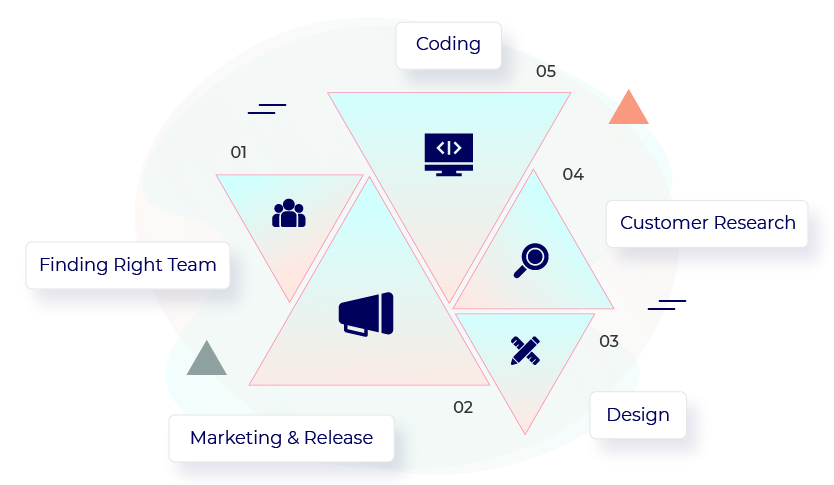 High Engagement
The TikTok user base has high engagement rates compared to other platforms. Engagement rates are a very important metric for businesses today.
TikTok registers much higher numbers than Instagram and ten times higher than Twitter. It makes TikTok an attractive proposition for brands and marketers.
This high engagement rate attributes to the age of the audience. On average, TikTok users are generally younger compared to other platforms. And because of this, there is a good chance that content can go viral as well.
There are also several functions built into the app, like challenges and polls. It makes it even more engaging. Since it supports hashtagging, people can quickly hop on to trends on the platform.
Brand Awareness
With most of the business moving to a digital arena, brand awareness and reach are important to do well. Good reach can ensure that you have high-quality leads and better conversions. Something to note about TikTok is that it first started with generation Z, much like Facebook and Snapchat. But now, it's a lot more appealing to people of all ages.
TikTok has over 738 million first-time downloads in 2019, meaning that new users are always coming in. It is important for brand awareness, as businesses are always looking to expand their customer base.
Another method brands are using on TikTok is building communities surrounding a common product or theme. Creating exclusive brand-related hashtags or content can improve brand awareness among users.
Compatible with Other SM Platforms
TikTok is extremely compatible with cross-posting on other social media platforms. You can use TikTok to boost your popularity on Facebook, Instagram, YouTube, and Twitter. And since TikTok produces video content, it attracts a lot more attention than other types of content.
You can post directly on the social media platform of your choice. There are also third-party apps that can do that for you that are more flexible. You can get scheduling options as well as statistics on it.
Creating Your Own TikTok App
Considering that the TikTok app has a huge following, this might be the right time for you to invest in your app. TikTok commands a mind-boggling 44% of all total downloads in India.
TikTok is a huge chunk of market share on iOS and Android. The company ByteDance brought in about $17 billion in 2018. It has also been able to raise about $100 billion in funding from investors.
Another factor is that several countries banned TikTok because of the lack of adequate security in the app. It paves the way for better apps to enter the market in the same niche.
Zoplay is looking to fill this gap with ZoTok. It is an app that works like TikTok. It has a lot more features with the same look and feels as TikTok. We can deliver it to you fully customized and personalize it to your brand. It is a ready-made solution that is deployable in under 48 hours. You can position it on both iOS and Android stores without any hassle.
Guide To Create A Video Sharing App Like TikTok
Take a look at some of the basic steps and features to create your full-fledged TikTok app.
Include These Features
The app you are developing needs to encapsulate the features that TikTok offers so you can offer it to the users. Here are a few factors that you need to add in the application.
Video Recording
Video Uploading
Video Cropping
Video Editing Effects and Filters
Camera Integration
Social Media Integration
Push Notifications Analytics
Steps to Develop a TikTok Clone App
Finding the Right Team
Getting the right mix of experience and innovation is critical to the success of the TikTok app.
Customer Research
As an app creator, you need to research the market to find out how feasible it is for users. Basic information like age, location, app preferences can give you an idea.
Design and Coding
The TikTok Clone application needs to be friendly and viable to get the attention of the user. And strong coding is critical for an error-free experience.
Marketing and Release
You need to research and analyze before publishing the app to the market. The process of marketing depends on where you are going to sell the app.
The best solution would be to purchase a ready-to-go TikTok Clone software from a reputable developer like Zoplay.
You don't have to worry about development time or compatibility issues. We can build the UX from the ground up and customize it to your requirements, and your TikTok app is ready!
Are you looking for a TikTok Clone application? Get in touch with us to learn more.