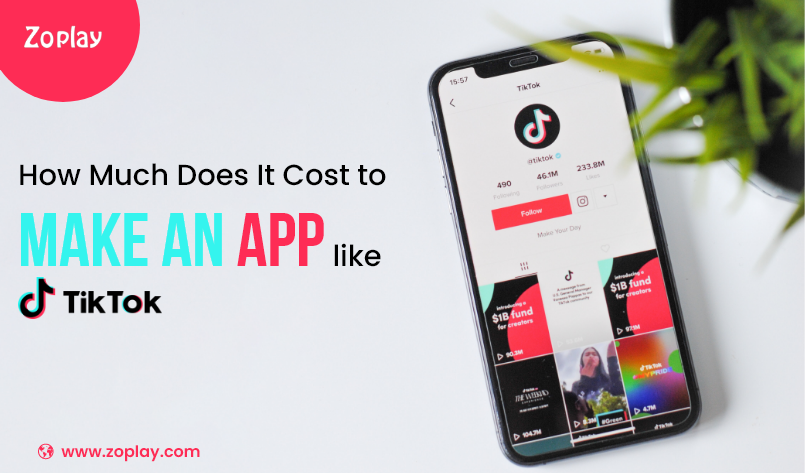 How Much Does It Cost to Make an App like TikTok?
TikTok has taken the entertainment industry by storm. Its surge in popularity is unprecedented and provides endless entertainment to people worldwide.
Any user can create a fun and creative video to express themselves and showcase their artistic side. It has overtaken others to become a leader in video creation apps.
TikTok app is intuitive, fun, and user-friendly. It enables anybody with basic smartphone knowledge to create a video with a few taps.
Businesses and developers worldwide are scrambling to build an app like TikTok to boost revenues. There are several aspects involved in developing an app like TikTok.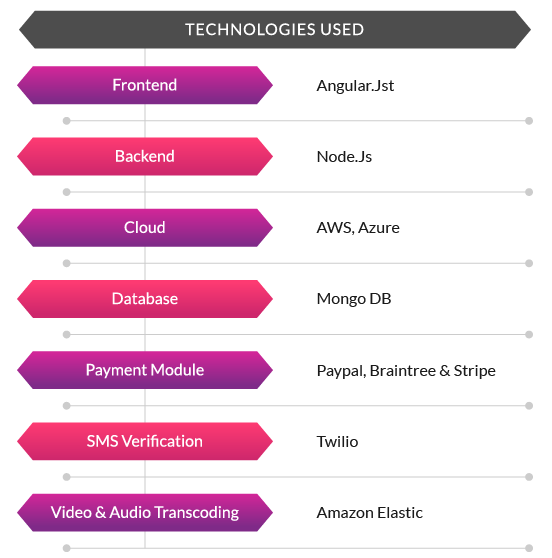 We examine the most important ones here:
A) Market Research: Perform detailed research and work with focus groups to determine your target audience. It enables you to identify key features to implement in the app.
B) A strong developer team: It's critical that you hire a strong team of developers and QA professionals. Your team must have strong knowledge of front and back-end technologies as well as UI/UX design. They must be able to code for both Android and iOS platforms.
C) Identify main features: Conduct research and identify a list of must-have features for the app. The features should be attractive, engaging, and user-friendly. Videos created using the features that must have viral potential on Social media.
D) Video streaming technology: The app must record and stream video quickly without major quality loss.
E) Social Media: The app should simplify sharing content across popular social media platforms.
F) Easy to like and follow: Any user should like a video or follow another user with a simple tap. It is like the Hearts currency on Instagram.
G) Secure: Ensure that the app is secure for online payments and safe from cyber-attacks.
How Much Does It Cost to Make an App like TikTok?
To arrive at the numbers we need to finalise the list of features that we are going to add in the application.
List of Attractive Features
There are certain must-have features for video creation apps like TikTok. These are:
A) Social Media Integration
Apps like TikTok thrive because users love to share their content on social media with friends and family. Popular social platforms include Instagram, Facebook, and YouTube. The user must be able to share content easily with the social platform of choice. It increases their reach and consequently makes your video-sharing app popular online.
B) Video Uploads 
The ability to quickly and easily upload user-created videos is the backbone of any video-sharing app. That makes it fun and convenient for users to express themselves to their followers across various platforms. They can use a wide range of effects and filters on the original video to make it creative and attractive before uploading.
C) Video Streams
A popular addition to social media apps these days is the ability to live stream content. It could be a fun home video or an event such as a concert or a football game. Live streaming gains more followers than regular video uploads. Live streamers can also get virtual gifts and currency from followers who like the content.
D) Video Recording and Editing 
Apps provide an in-built video editor along with a host of effects and filters. Users can edit their videos on the fly without any editing knowledge with a few taps. Video properties such as orientation, aspect ratios, sounds, and backgrounds can be edited easily. A popular editing feature currents is the Augmented Reality (AR) filter.
E) Geolocation 
Connecting users with shared interests based on their physical location have become a popular feature on social apps. The geolocation feature in video apps notifies users when someone is live streaming from nearby. It adds a local element to the app that lets user's bond on a more personal level. Geolocation is a key feature of a video app.
F) Personal Profiles 
Profiles for each user are indispensable in video sharing apps. Profiles give the user their distinctive online personality. They can share their bio and other hobbies and interests to connect with like-minded people globally. It allows other users to view their activity and people following them. They can also see the users the person follows.
G) Hashtags and Search 
Tagging your shared video content with a '#' (hashtag) is a popular way to increase your post's visibility. It is a must-have feature in the video app that helps users with shared interests connect. It should also have an advanced search feature to lookup users or specific posts.
H) Monetize content creation 
One of the reasons people subscribe to video sharing apps like TikTok is to monetize their content. Quality and engaging content always have followers willing to patronize the user. Live streamers can ask their subscribers to buy or send gifts to them for delivering tailor-made content. This aspect of the app is alluring to users.
I) Analyze subscriber activity 
A useful feature for popular influencers is the analytics dashboard. It gives them useful insights into follower activity. It shows the information on the number of followers, their demographics, and reactions to their content. This data can be actionable to create focused content to boost the number of subscribers to their channel.
J) QR Codes
A QR code can be generated for any content uploaded to the app platform. The content creator can quickly share the content via the QR code. It saves time taken to transfer a large video. The recipient scans the QR code from their app to instantly access the shared content.
How TikTok Makes Money?
TikTok, as an online platform, generates revenue through a combination of different strategies. It is one of the most popular and revenue-generating video streaming application in the world.
TikTok itself has not fully disclosed its revenue model, but we know for certain that the following methods aid its revenue:
A) TikTok Ads Platform
Ads are the largest revenue-generating stream for TikTok. TikTok charges companies to advertise their products between user-generated content. Users can also display specific brand ads when they sign into the application.
TikTok also has tier-based pricing plans. It includes cost-per-click where TikTok charges for each click on the ad. The other popular model is cost-per-action, where the ad owner pays when a click leads to an action, such as a conversion.
B) In-app purchases
TikTok users can buy an in-app currency called Coins. These coins are purchased using real money and add to the revenue. Users can spend these coins to purchase gifts and other in-app special items. They can also gift these coins to other users or friends.
C) Premium Subscription Plans
In the future, TikTok users can purchase premium subscriptions. TikTok plans to introduce music streaming to tie up with its video content. Users will be able to access exclusive content and add-on services.
D) App downloads
The more times your app is downloaded, the more revenue you can earn from Google or Apple play stores. The revenue margin is less compared to other methods, but it's a foolproof revenue stream.
Increase in Demand for Video Sharing Apps
In the last few years, video sharing apps like TikTok have captured the imagination of a large audience worldwide. Its popularity has seen a rapid surge, especially among the youth.
On-demand video content creation and distribution has seen a large growth in the last few years.
Big league players such as Netflix and Amazon Prime video has made premium content accessible to the masses. Similarly, apps that enable video content creation are a rage on social media platforms.
These apps are changing the way the world creates and consumes video content online. The current pandemic has made these apps more relevant. They provide fun ways for people to connect in the era of social distancing.
There are several reasons why apps, such as TikTok, are globally popular and continue to thrive.
A) Creative appeal
They let anybody create great visual content along with the music of their choice. It has several attractive filters and effects that enable a novice user to create stunning video content.
B) Easy access to fast internet and smart devices
Expensive mobile phones and internet connections are a thing of the past. These days almost everyone has access to a smartphone with a reliable internet connection. It increases the app penetration market exponentially. Free video sharing apps are heavily downloaded for entertainment across the world.
C) The Social Factor
These apps are designed to share video content with popular social media platforms. The video's popularity on these platforms increases the user's fame. They can also monetarily benefit from the number of shares and subscriptions.
D) Advertising Avenue
Video sharing apps have created a new channel for companies to promote and sell their products online. The influencer market is very popular. So, their products have shown increased lead generation.
E) Sharing life stories
A major appeal for thousands who use video-sharing apps is to share a slice of their daily lives. These apps enable people across cultures to share their world with others.
F) Easy editing
Video sharing apps make it simple to edit a video shot on a smartphone with a few taps.
How to Earn Money with Our TikTok Clone App?
Our ZoTok: TikTok clone app has all the features and functionalities of the TikTok app. The app is easy to customize and brand as per your requirements. It is scalable and built with the best code, ensuring stability and security.
Our app saves you months of development and testing time. The app can be customized and launched in less than three days. It is the best turnkey solution on the market if you want to launch an app like TikTok. It offers great potential to quickly rake in revenue while delivering a world-class experience to your users.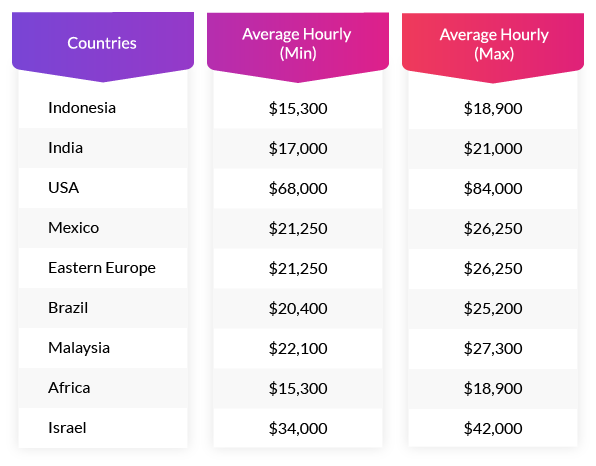 Get in touch with us to know more.