October 3, 2018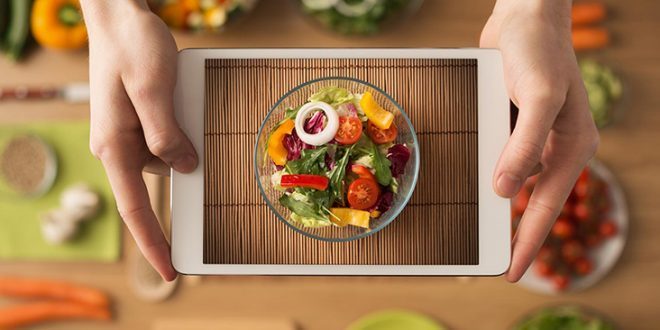 Why are online food ordering apps a vital one for nowadays?
People always love to taste and enjoy different varieties of scrumptious cuisines. There is always a special love in the heart of everyone which makes them fall for various cuisine varieties listed in the restaurant's menu. Food became a part of celebrations and enjoyments in everyone's ceremony. All sectors are getting its path in a technology-driven approach with the hyped platform to stay top in the business competition. Online food ordering apps are striving a lot towards the people to meet their all food delivery needs.
In the past, people have to roam around streets, roads, and the number of hotels to find their selected variety of dish with a satisfied quality of food. It is a very tedious process and trial and error ways which some restaurants may offer a better quality food and other hotels may give the worse. There are a lot of chances to lose money by buying a crap. Numerous kinds of food lovers are there in search of their good foods, and it is very hard to find some peculiar variety of food style which belongs to a different culture and country in their own town. People who want to explore different and distinctive cuisines have certainly disappointment because of not able to gratify their special needs.
Impact of food ordering apps
A common man approach to a restaurant is totally changed in recent trends. After the arrival of internet accessibility for everyone and various mobile applications with a user-friendly interface, a lot of changes have happened in the ways of all the business industries. Food ordering apps are becoming a trend because of various advantages with the business progress. If a choice is given for people to choose between eating at home or to spend a lot of time and money by stepping in restaurants outside, people would probably choose their option to take their food in the home itself. This is why this food ordering apps are in a demand that simplifies the efforts to get a delicious food instantly at needed times.
Features of the app
With just a single click, the customers are able to find the list of restaurants classified on the basis of location, food varieties etc. and they can choose their favorite restaurant of their wish to place their order. To strive in the competition, every food delivery app is incorporating new additional features in their app updates. In some apps, there will be an option to pay less, if the food is not delivered at the mentioned time. With these kinds of unique features, customers are more likely to engage to order using the apps, and it is so beneficial for them too. The app is provided with complete details of varieties of cuisines available, descriptions about each foodstuff and price details. Availability of orders, how long time will take for the delivery of food, details of the person who delivers are all conveyed to the customers in the apps. Additional feature such as tracking the delivery to home is also available.  Payments for the purchase can be done through online or also by cash on delivery.
Customers can give their feedback regarding the provided services in the app itself. If they are facing any troubles or misconception, complaints also can be made through the apps. Dinedoo app is delivering food delivery service with its perfect user interface and special features such as driver status, in-app navigation, driver earnings, job history, order status, multiple payment options etc. By these technologies, food ordering process turned out to be very simpler one, where anyone can order their needy food on anywhere at any time.