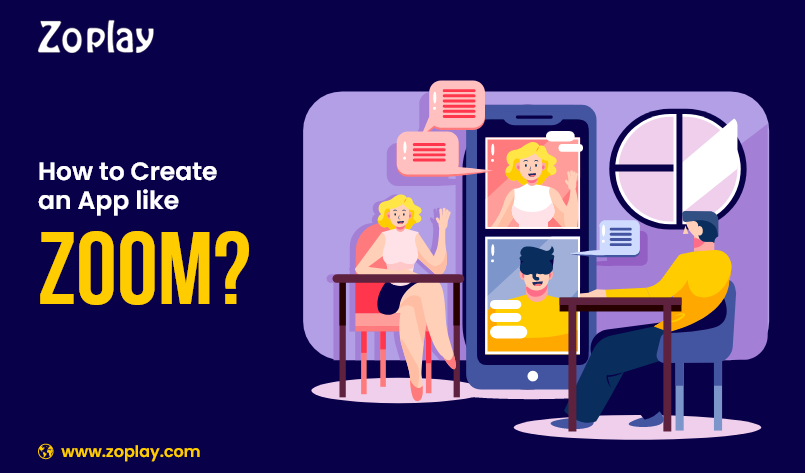 How to Create an App like Zoom?
The pandemic has hit us pretty hard and at all levels. The current social distancing norms have forced people and businesses to look at other forms of communication.
Video conferencing has long been a staple form of interaction. Zoom is one of the best examples of a video conferencing platform done right.
Zoom is a cloud-based app created in 2012 but has quickly displaced more popular players in the niche. More businesses now prefer Zoom than other popular platforms like Skype, Hangouts, or Cisco's WebEx.
Zoom has been able to create a huge market following in very little time. It is due to a combination of factors, including superior technology & better accessibility.
The video conferencing platform has some breathtaking numbers to share when you talk about growth. To get some perspective here, Zoom has a valuation of more than Uber and Lyft combined. It has a total app download count of 73 million, which has risen by over 7x post the pandemic.
Over 200 million people log on to it every day this year. It has single-handedly revolutionized video communication today despite powerful and established competitors.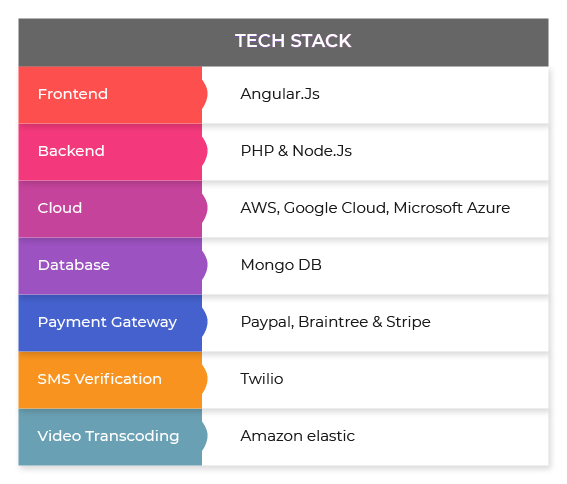 If you are in the app development business, it is in your best interest to create a zoom clone app. The first step to that goal is to understand what Zoom offers its users, so you have an idea of what you need to do.
List of Important Features
Zoom has several notable features. It has distinguished itself from the rest of the video conferencing apps in the market. Here are a few important features to look at if you want to create a Zoom-like app.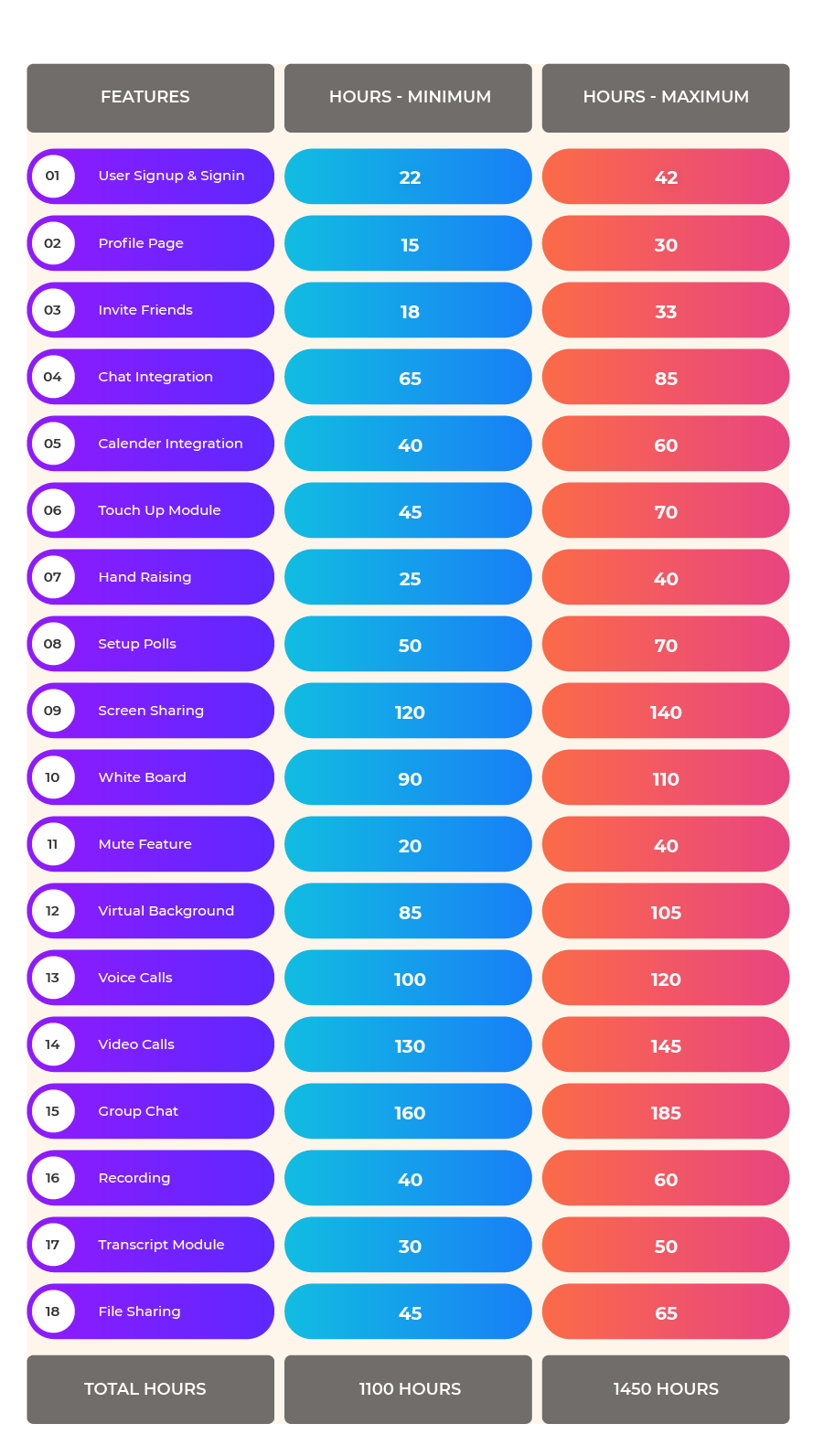 Online infrastructure
The company that created zoom has extensive experience with online infrastructure. It means that they have optimized the data storage and transmission to be close to perfect. For the user, this implies no drops in communication during calls or video. Also, they have stored the data securely, and retrieval is easy.
Separate Rooms
Zoom handles different rooms compared to more popular options like Skype. Zoom offers users a lot more flexibility, and it is a unique aspect of zoom meetings. It gives them the ability to customize various settings. For example, setting specific backgrounds or disabling screen sharing for any specific room. Most other video conferencing software only has limited options to customize their rooms.
Record Meeting
Something that not many video conferencing platforms offer is the record call option. Even users who use the free version can screen record their conversation and save it locally. All the participants will get an alert to the recording process. They get it through a small indicator by the username side. Both audio and video will get saved in the MP4 format. You can stop or pause the recording at any time on your device. As an added option, As an admin, you are also able to forbid users from recording as well.
Screen sharing
Screen sharing is a major selling point of video conferencing tools these days. Zoom has a comprehensive feature set associated with sharing screens for users. On Zoom, you can choose to share your whole computer or mobile screen, a window, or a specific area. Additionally, you can even share a video from a secondary source. It can be your laptop or document camera. It makes it useful for people who want to share different mediums.
Pricing plans
Zoom is free to use for up to 100 concurrent participants and 40 minutes a call. It is generous for users who are looking for a quick call without any added responsibilities. It has several classes of plans which differ in the number of hosts allowed. Pro – 9 hosts, business – 10 to 100, enterprise – more than 100 are the different plans available.
Security options
Initially, there were several security concerns with Zoom users. Especially the fact that people were able to 'zoombomb' several ongoing meetings. It led to stricter security measures by the company. This step-up in security has eliminated the possibility of intruders from calls.
Reporting tools
Reports are an important part of every organization. With Zoom, you get powerful reporting features. You can review several statistics inside the Zoom app. You can check the time spent, the number of people attended, and the meetings' duration, to name a few. The only prerequisite for reporting tool access is that you need a paid version. You cannot do it on the free version.
Interaction options
Long meetings can be boring, and audiences can soon lose interest. Zoom has several options that can keep people from boredom. There are breakout rooms where users can convene for a bit of chit chat. There is also a live chat during the video and reactions that people can use to express themselves. Another innovative addition is the 'Raise Hand' option, which can reserve your turn to speak at a Q&A session.
Multiple platforms
Zoom is compatible with most platforms, including iOS, Android, and browsers. It makes it very convenient for people who want to create an ad hoc video conference regardless of where they are. The mobile version of the software has all the features from the browser variant.
Virtual backgrounds
You can set up virtual backgrounds during calls. It is another interesting feature of zoom. It makes for a less distracting experience for people who are taking video calls from home. You can customize images of up to 4K resolution for your calls without any problems.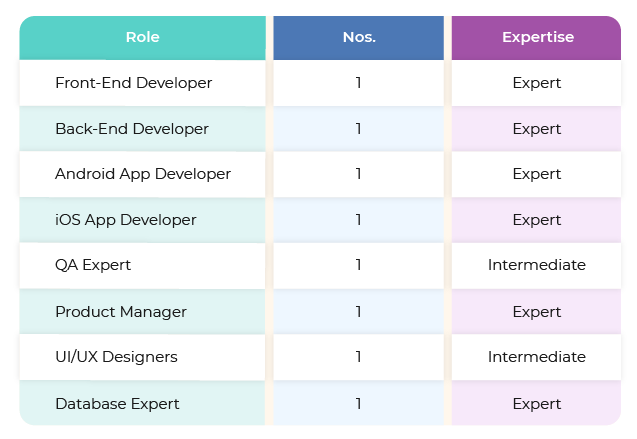 How to Earn Money Using a Zoom Clone Software?
First, lee's discuss how Zoom Makes Money.
Zoom has a free user base for its services. On the other side, several businesses have invested in their paid packages. In this niche, it is hard to turn a profit. But Zoom has managed to do just that through subscriptions alone without resorting to ads at all. That is quite an impressive feat.
Zoom Meeting had net revenue of $1.8 billion last year, and this is huge news. It has one of the largest free-paid converted customer bases in the world, and it doesn't look like it's slowing down. Another secret as to why it's doing well is that the plans are not expensive for the number of features it offers.
But most of all, Zoom has utilized an age-old and powerful marketing medium – word of mouth. Before it became a multi-billion dollar product, Zoom won the hearts of the people. People who were so entrenched in Skype began singing praises of this powerful new entrant on the market. And because it was free to try out, people began spreading the word about how effective it was.
It wasn't until later that Zoom began to make money. Most video companies find it difficult to breakeven because of the costs involved. But the makers of Zoom stuck with the program and are now reaping the rewards.
Demand for Video Conferencing Apps
The world is heading towards a more digitized future. It is another factor for the growth of video conferencing apps. It means people are more likely to use tools to get in touch with each other than opt for a traditional office. After this pandemic, businesses are looking to decentralize their workplace. It means a smaller space is coordinated through video conferencing tools.
The demand for video conferencing is not going to abate anytime soon. It offers advantages over traditional phone calls. It is also flexible when its domains require a visual medium.
During the pandemic, video conferencing apps saw more than 62M downloads across all platforms. It has gotten so popular that several platforms like Meet, GoToMeeting. Also, Zoom has relaxed some of its hard limits.
Even past the pandemic, there is a lot of scope for video conference tools and their development. With the advent of faster internet, video conferencing will slowly replace phones as the default mode of calling.
How to Earn Money Using a Zoom Clone Software?
The global video conferencing market has a valuation of about $3.85 billion in 2019. Zoom is gearing up to grow bigger this year. More than 90% of businesses that use video conferencing tools have gone on record to state that it improves productivity and morale. If you are looking to invest in a Zoom clone, now is the best time.
We at Zoplay would like to share a stellar video conferencing tool called Jizby with you. It is based on the Zoom architecture but has improved customizability and features. Being ready to deploy script requires minimal setup, and it is good to go in under 48 hours.
You will save development time and money. Opt for this script rather than developing your application.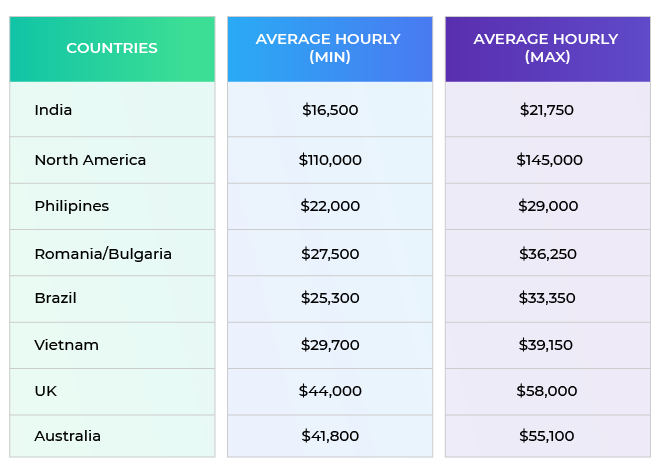 Getting your own video conferencing platform can make a huge difference to your revenue stream. We can offer a tailor-made solution through Jizby. It is stable and powerful, with all the features from Zoom included with it.
You can also use it for several applications. It includes telehealth, financial institutions, education, and attorneys, to name a few.
Jizby is available on browser, Android, and iOS. It means you will have maximum coverage of your customer base. Get in touch with us, and we can help you get more out of your custom video conferencing app.