August 5, 2017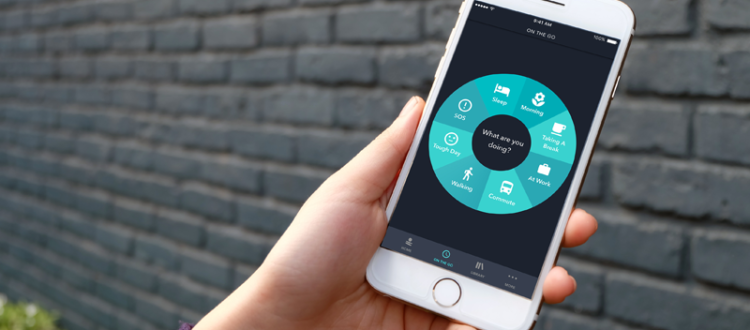 7 Best Workplace Chat Apps to improve team performance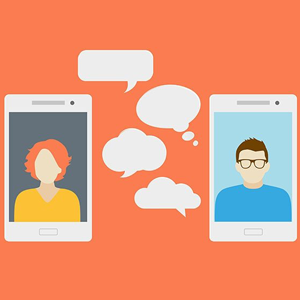 Scimbo is particular software, which is similar to that of WhatsApp, and it is developed under the MEAN framework. In simple words, it is the closest replica of the WhatsApp and it is a clone script. The product has been designed and developed in a way where it is compatible with multiple and cross platforms.
This product is designed in such a way that it is elegant and simple for the users. It also has great features similar to that of WhatsApp, as the product is a clone of the former. The script has almost all the features the actual messaging app has and it is quite interesting. They have specifically focused on creating the product with utmost care for the users to have a great experience.
Apart from this, the product is constructed with the least of glitches for the user to have a top-notch experience. The product is perfectly made with a special feature, where you can set a time for your chat to be active & when the timer goes off so does the chat. Scimbo product almost has all the features, which you find on WhatsApp and you can definitely give it a try.
Zoho Chat is a product, which is designed and developed for the employees of an organization to stay connected and communicate in an effective way. It is the best way for the team to work together in a creative and innovative way without any kind of restriction to make it a productive conversation.
A dedicated where you can share business ideas in the forms of documents, graphics & feedback where the employees will be able to co-operate in a better and efficient way. It also has the feature where you can create a group and adapt to the updates, which are happening in the organization.
Apart from that, when it comes to business, it is important to take care of the customer needs. With this when there is a product launch or something new has come up in the market, you will be able to connect to your colleagues to stay connected and make it work out the way you expect it to come out. Zoho Chat is a product to have your organization work in a productive and effective way.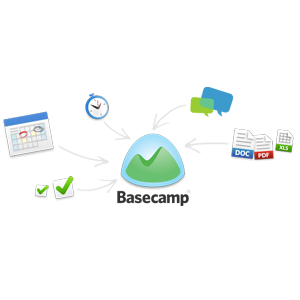 This is a product where you can find all your emails, details related to a project and an easy way to guide. It is a one-stop solution for your workplace people to stay connected. There are options for this product where you can send messages, have conversations in a group, check the schedules, share documents and check on the check ins as well.
Base Camp will help you to have a track of everything, which is happening in a team or a project. In that way, you will be able not to miss out something really important and crucial for your organization. The base camp messages boards and real-time conversations will help people have reminders.
There are tools in this product, which will help you to have everything in an organized, as we aim not to compromise when you have this big deal to crack and take your company to the next level. It will be a great help in the betterment with self-sufficient teams and also save long working hours, as the team stays in sync. Base camp is the product for you to build a strong foundation for your business.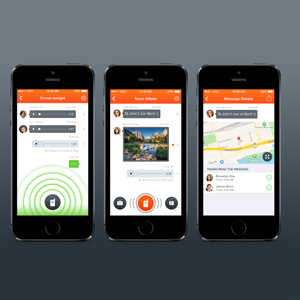 It is a product where you can communicate in an efficient way at your work place. Voxer is for one to be able to send in messages in a quick and easy way. The feature of high-performance communication will help your team together and stay on the same page. A place where you can share texts and media files in no time to keep track with what is happening and what needs to be done.
This software works on any of the 3G, 4G and Wi-Fi connections and it is pretty seamless. It also has an excellent feature with a clear audio response you will be able to save more time for you to keep moving with the rest of the work. If you belong from the industries like logistics, hospitality, delivery, and field services then this product is a definite for you to take your business a notch up.
The best part of Voxer is that it has an end-end encryption for the messages, which are being exchanged. With this feature, you can be sure of the fact that it is easier for you to make sure that the information sharing is safe and secure. Voxer is a product, which will keep up with your business in a secure and efficient way.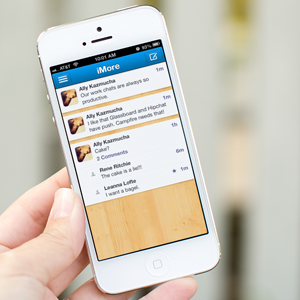 It is chat software, which has been built having you entrepreneurs to build a strong business. Hip Chat is a place where you can communicate in a precise manner and it is easy to use as well. The best of features which it possesses is that you can video chat and share your screen with your colleagues.
There is an option where you can refer to a particular person in your group chats by tagging them by using "@" so it is easy to keep the track of the conversation is taking place and make sure all are in mutual understanding. Another best feature here is that you can video chat; in simple words, you can organize a meeting over Hip Chat.
That is something, which will be done at your comfort and work, is also done in no time. You can also share your screen with around 20 people in one go so it easier for the person at the other understands it in a better way. Hip Chat is the next level of communication for your business and company.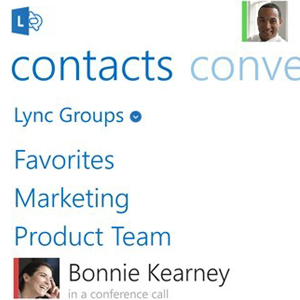 This product from Microsoft has been built for you to improve your teamwork at your company. It provides you a cooperative communication system with a solution for all the halts, which happen with your team at work. There are special features in Microsoft Lync like audio and video calling along with online meeting so you're connected on the go.
There will no need for you wait until to make it to a particular place to take a meeting. It has a pretty good user interface for one to keep a track of the information related to the work. The video calling is of high definition kind and you can take it with a multi party as well. Apart from that, before you go ahead and send that file, you can have a preview of it and then send it forward.
You can send in a message even if the person is offline and you can keep the message not delivered notifications at bay. Microsoft Lync is a high-class communication system for your organization to stay connected and have a hassle free communication and have things work out their way.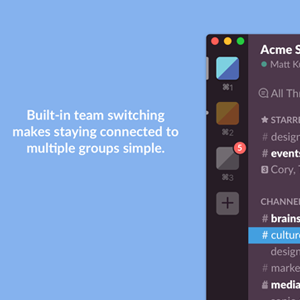 Slack will help you to bring everything at one single place to have everyone connected and in sync. There is an option for you to categorize the different departments of your company to split the work and keep a track of it as well. You can have your teams connected through open channels for a project or any other work, which needs the teams to get involved and synchronize together.
It also has a voice or video call where you can have face-face conversations to have the work get going in a smooth way. Apart from that you also have an option, where you can drag, drop or even share files according to your preferences. There is no need for to be switching from one window to another, you can have all your tools in one place and get the work done.
There is also an option where you can archive your conversations if you think it to be private and confidential. You can use Slack on any device, it has been designed and developed in such a way that it is available in all kinds of gadgets. Slack is a product for the organizations that want to keep their work simple, neat & clean.