August 15, 2017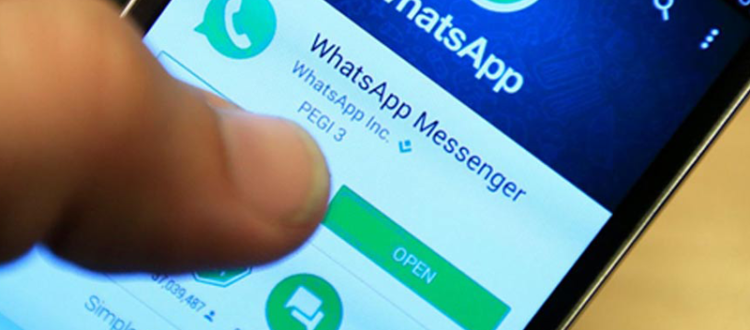 12 reasons why you should use Scimbo – WhatsApp Clone Script
12 reasons why you should use Scimbo – WhatsApp Clone Script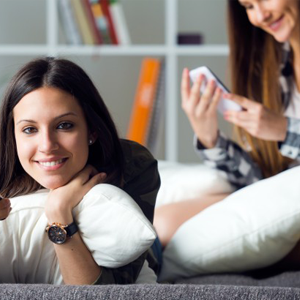 The most popular messaging application, Whatsapp has brought a great advantage amongst social media sites that let the user communicate with each other in a secured manner. All you need have is the internet or WiFi connection to send messages by which you can avoid SMS fees. One such application is the Scimbo, a clone of Whatsapp that has an added advantage to the users.
Location sharing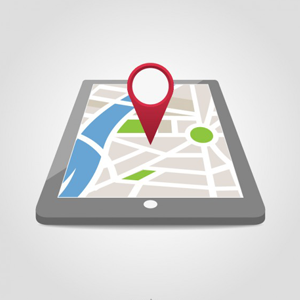 An interesting feature that lets you send the location or directly need to invite someone, you can make use of Google Map Location. For making that possible all you need to do is to set up GPS and then tap the attachment icon and select location. By doing so Google Map will open and you can plainly mark the location pin and send it to the corresponding user. The receiver can then tap on the message, open Maps and then adhere to reach the destination.
Security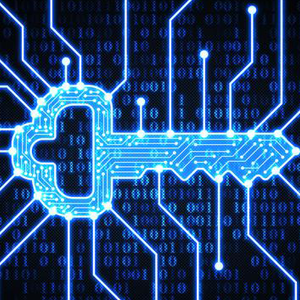 A lot of personal information is being shared on the Whatsapp cloned Scimbo. This the main reason for enabling the end-to-end encryption into the application. If the application is encrypted end-to-end, all your conversation which includes text, videos and calls are being kept safe. Only the sender and receiver can read and listen to it, where no one which also includes the government, cannot able to peep into it. This is the most important reason why a lot of people make use of Whatsapp cloned application.
Backup your conversations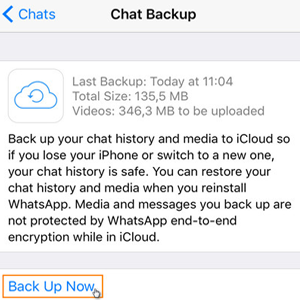 The application lets you to backup all your conversations to your Google Drive. This may assist you in time if you probably change your smartphone or lose it. You can retrieve your data back in case you shift to another phone. To make this possible just go to settings, backup and then select backup to Google Drive. This lets you allow Google to access your application. You can also select to backup only chats or media and even documents. However, it is important to note that Backing up data's to drive will make space and data bandwidth in online.
Reduce the amount of data used
To reduce the total amount of data you are using it on Scimbo, you can lower it by changing the data usage in settings option. By limiting the quantity of data by letting the application to automatically download images, videos and voice messages when you're mobile is connected to WIFI. You can even pick the Low Data Usage mode to lower the amount of data that are used for voice and video calls.
Secret Chat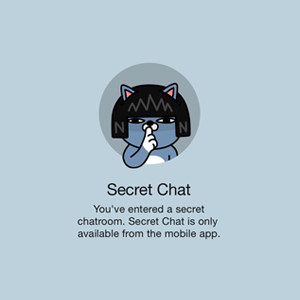 There are some situations where you might not need your partner viewing your Scimbo messages exploding up. In such cases, the secret helps you a lot by hiding your chat previews. This holds your lock screen alerts mocking the potentially convicting introduction to a message. It gives you more security than ever. You can control how long chats are visible and they can't be delivered. Secret chats are safeguarded by end-to-end encryption. All you need to do is to tap on the new secret chat and set the time limit and send messages to the desired receiver.
Fast
Scimbo service is fast and secure which helps a lot of users to gather in a comparatively short period of time. This is one such reason for making more people employed in the application for a long time. Moreover all VoIP apps and services, you connect for free with other people who are using the same service and app. So, you want to use the app that carries the largest number of users in order to increase your probability of finding people you can chat with for free.
Use it with desktop too
One can send and receive messages on your desktop by making use of the desktop applications. Here QR code plays a major role where the version of the app will be applicable only if your mobile phone is switched on, connected to Wi-Fi, and near the desktop. If you like to make use of it on the desktop more often you can download the desktop application. Similar to Whatsapp Web, the app links you to your computer using QR code and works only if your phone is present.
Voice calling
Whatsapp video calling allows you to place a video call to anyone using the app. Video calling is available to Android and Windows phone users. If your desktop OS is not supported, video calling will not be applicable to you. One more thing is you need to ensure that you have a strong internet connection when making or receiving any video calls. A poor connection can result in poor video and audio format. If you are linked to Wi-Fi, your quality of video call is dependent on your wireless network signal and your network speed.
Customize your chat
Sometimes you may feel that some of your chats are annoying and you get disturbed with this nuisance. You can even find chats that are encouraging and you need to share it with your friends. All this you can do so, by making use of the forward message option. If you like to edit any of your messages you can just copy and paste the message to edit. There are times where you find irrelevant messages, get rid of them by deleting it as easy as possible.
Group texting
Group chat lets you chat with several people all at once. It is the easiest way to be in touch with your friends, relatives and to your loved ones. In addition to it, you can even make a large number of groups. Each group has more than one group admin who can control the group participants. Only they have the capability to add participants to the group. If you have obstructed a contact, you will still get messages which the contact sends into any group you have in general.
Video calling
Using Whatsapp calling feature one can place a video call to your friends for free, although if they are in some other country. At present, the feature is accessible to Android, Windows Phone, iPhone and Blackberry users. It makes use of your phone data connection than a usual plan's voice minutes. Typical data charges may apply. One more thing to keep in mind is that you cannot make calls to some other emergency service using the app. For that, you can make some other alternative arrangements.
Email conversation history
Some of the conversations which you had with your loved ones are unforgettable and most memorable. Everyone loves to save all those charming chat memories forever. To make it possible there is an option with which you can simply email the conversation to your chat box. All your conversations will be eventually backed up to your device memory. Using your settings you can even back up all your conversations to Google Drive. The only thing you should keep in mind is that it occupies memory bandwidth.